What is a universal milling machine, what is a multi-function milling machine? According to my 33 years of experience in the machine tool industry, let me talk about my views. Whether it is a multi-function milling machine and
universal milling machine
, its main feature is based on the
milling machine
, that is, first it should be a milling machine. No matter how the transformation and how to assemble, it should not change the basic characteristics of milling machine.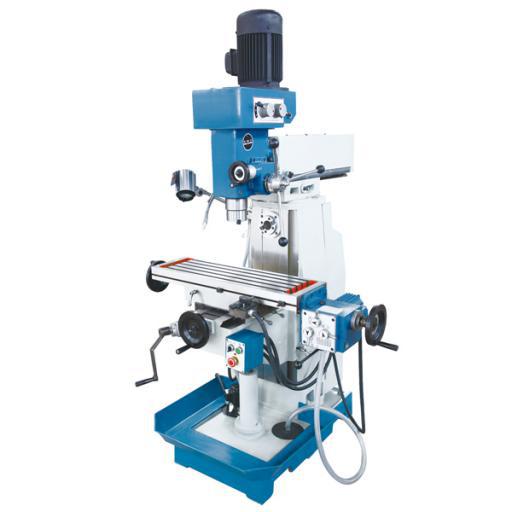 Our usual practice is to add attachments on the milling machine to implement other functions, or to implement other functions through
modular design
. But we see some of the machine on the market is not in the milling machine on the basis of the transformation, but with some other machine tools,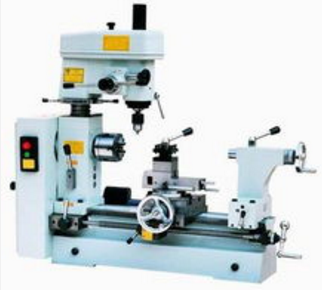 and some even the milling machine is only as a subsidiary, this machine should not be called
universal milling machine
, but Should be called multi-function machine, or even should not be called multi-function milling machine. These inaccurate names are also easy to mislead consumers. To be precise, a universal milling machine is a milling machine that can process multiple angles or have multiple functions. Do not know if you agree with the identity, the following examples to illustrate: The first machine(Figure 1) is in the drilling machine on the basis of the transformation of the
drilling milling machine
. We just modified the workbench, you can let the table before and after the move only. So we call it a
drilling milling machine
. Look at the second machine(Figure 2), it is in a lathe on the basis of a drilling machine, to meet the rework of the workpiece on the workpiece drilling function. And some small milling machine to achieve the workpiece in the shaft on the milling function. So manufacturers call it a multi-functional home machine. This machine is in the lathe to install some auxiliary agencies to achieve multi-functional. Its main function is not a milling machine, so it is not accurate to call him a
universal milling machine
.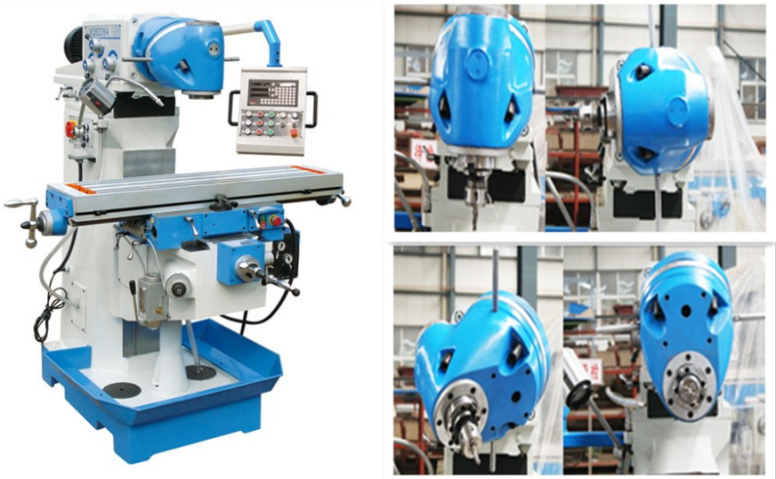 The third machine(Figure 3) is a milling machine, you can install the plug, dividing head, turntable. The milling head can be rotated 360 degrees to achieve different functions. We can see that a milling machine because it can have multiple uses, you can process different parts. It is the main part of the milling machine, so we call it
universal milling machine
. And even some companies to a horizontal milling machine is also known as universal milling machine, I think this is not correct. We are a professional milling machine manufacturer. To use a professional attitude to accurately tell you what kind of product is the real universal milling machine. If I am wrong, please correct me. Thank you.